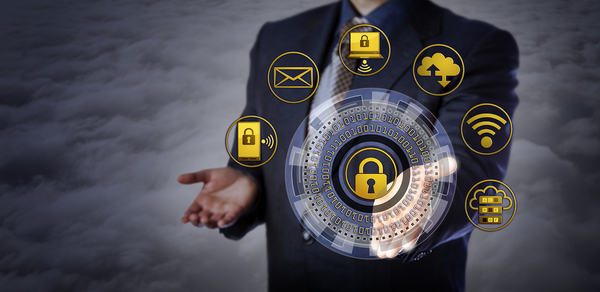 Next year will be huge for IT security across the United States and in the UK. The overwhelming majority of businesses plan to update IT security management or replace it altogether. Some businesses that currently handle security in-house want to outsource in 2018.
Here's what's driving the changing market and some of the resources available.
Every Business is at Risk of Security Threats
If the past few months have taught anything, it's that no company is immune to a security breach. Equifax, which handles the incredibly sensitive information of millions of people, dropped the ball. According to Wired, the credit reporting company had ample time to protect data, but they elected not to.
That's negligence. What about security threats when a company has done all that it knows how to do? Numerous doors can unlock under the right circumstance. Microsoft says they boil down to human threats and natural disasters.
Human IT threats might be in-house, which Microsoft says are the most dangerous. Negligent employees might fail to use or update a password. Disgruntled employees could leave information vulnerable intentionally, which could open your business up to significant risks.
Outsourced IT Security Management Works Better
Outsourced security management offers better tools and a dedicated staff of experts. Service provider SolarWinds found in a recent survey that once a business learns the true cost versus performance, they tend to opt for outsourcing.
An outsourced MSSP or Managed Security Service Provider can often save the company money while offering better performance. That's why so many businesses are moving in that direction. But with a small percentage of businesses—about 10 percent—moving security back in-house seems like the better choice. That might not be entirely accurate.
If you have an MSP, you still need an MSSP. The difference between an MSP and an MSSP is operation versus security. An MSP ensures effective operation. An MSSP covers security management, cyber threats and regulatory compliance.
You Can Create a Balance Between Budget and IT Security
In-house IT security isn't always cheaper, and it might not bring A-game pros to the table, and those are the main points of outsourcing: cost and performance. But as more companies move toward outsourced IT security, more services become affordable.
Forbes says these are some of the most likely candidates to hand over to a service provider:
Security monitoring. It's a 24-hour-a-day job that never takes a vacation. An MSSP handles monitoring for you.
Security incident response. What happens if there's a security breach? That's why monitoring is continuous. Incident response should be as well. When you outsource to the right provider, you get a team with expert-level skills and the best technology.
IT security testing. You might not want or need outsourced security testing for everything. But a team of experts is a good choice for testing apps and products.
Third-party assessments. Every new vendor that you work with needs a security assessment. Outsource the job to a provider that you trust and you'll save time.
Security training. Because some of the greatest security threats are under your own roof, training is of the utmost importance. Outsource security training to get the benefit of experts who know the industry and any new threats that exist.
Security threats grow more inventive and dangerous every year. Not only that, people make mistakes. If it can happen to Equifax, it can happen to you. Unfortunately, the cost versus value of an in-house IT security team isn't in balance. Outsourcing makes good financial sense, which is one reason why over half of all businesses who participated in the SolarWinds survey agreed: 2018 is the year for outsourced IT Security.
If you're considering outsourcing or switching MSSP next year, you're in good company. One breach can take any company down. GDH Consulting Professional Services can help prevent it. Contact us today and learn more about what we can do.