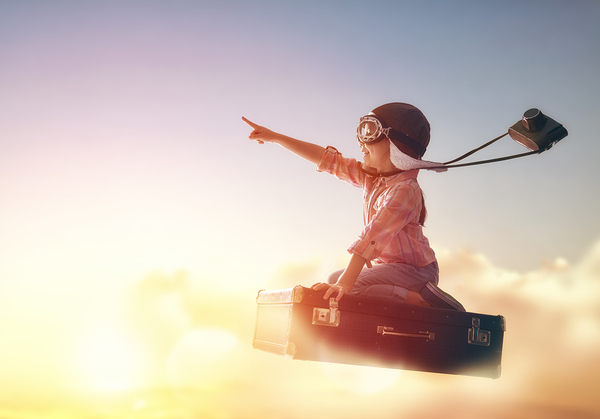 It's that time again; time to pull up your calendar and pencil in at least a couple of HR and recruiting conferences for the coming year.
If you've never attended a conference, put in plenty of research first. Each one has a different vibe and purpose. Some are for executives only and some are for any HR and recruiting professional who wants to attend. Skim through conference agendas before you get your reservation and book a flight.
Here are 5 top picks for 2018.
#1: Elevate Virtual Conference 2017
When: November 2, but available throughout 2018
Where: Online
If work has you tied to your office, you don't have to miss out on every conference of the year. Virtual cons are an emerging trend that make sense for HR and recruiters who can't travel in the foreseeable future. You can attend (more accurately, you can access and watch) the conference remotely, even from home.
The Elevate Virtual Conference says it's the "world's largest virtual conference for HR professionals." Events begin soon, before the end of the year. But if you register now, you can access all of the conference materials any time in 2018.
Elevate expects more than 60 presentations. Here are a few of the numerous speakers:
Nyle Dimarco, Ambassador for the Deaf Community and winner of America's Top Model and Dancing with the Stars.
Chieh Huang, Boxed CEO
Kelly McGonigal, Stanford University Lecturer and author, The Upside of Stress and The Willpower Effect
Ryan Sanders, BambooHR co-founder and COO
#2: SHRM Executive Network People + Strategy
When: April 22-25
Where: Scottsdale, AZ
If you've got at least 15 years in the industry, this conference is for you. The focus of this year's SHRM Executive Network conference is bringing people and technology for HR and recruiting together, and elements that shape the employee work experience.
Here are the keynote speakers
Josh Bersin, Principal, Bersin by Deloitte, Deloitte Consulting LLP
Rob Cross, Edward A. Madden Professor of Global Business, Babson College
Jonathan Mildenhall, Chief Marketing Officer, Airbnb
Leena Nair, Chief Human Resources Officer, Unilever
Register by January 26 for the discounted rate, March 15 for the winter rate, and regular rates after March 15.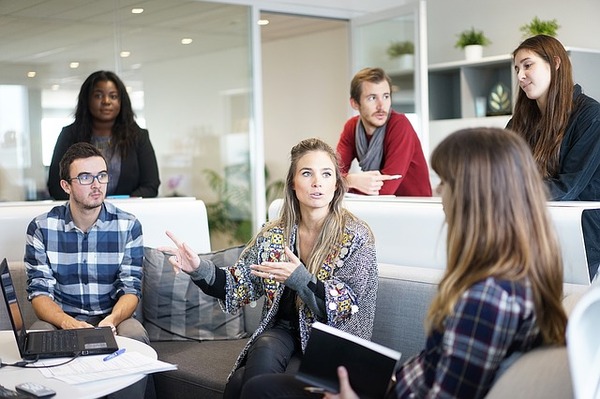 #3: SHRM Annual Conference & Exposition
When: June 17-20
Where: Chicago, IL
If you can't attend the executive conference, this one is for everyone else. It's huge. It's also known as the "largest and best conference in the world."
This year's event has six tracks
Business and Human Resources
Human Resources Compliance
Global Human Resources
Professional Development
Talent Management
Total Rewards
Keynote speakers this year
Malala Yousafzai, Nobel Peace Prize Laureate
Adam Grant, NYT Bestselling Author and Professor, The Wharton School of Business at the University of PA
Register now as a non-member or get a discount by joining SHRM. Rates go up gradually through the coming months. Check out the full registration schedule here.
#5: ERE Recruiting Conference, Enterprise Talent Acquisition Recruiting that Scales
When: April 2-4
Where: San Diego, CA
This year's ERE Recruiting Conference focuses on dynamic and scalable recruiting for a quickly changing world. It's also a bit easier to handle than a jam-packed, rushed, exhausting event like some conferences tend to be. They say you won't have to sit through what you already know. You will learn about cutting-edge technology and new insights.
Here are just a few of the presenters
Ana Recio, Salesforce global recruiting SVP
Katie Rob Ambrose, Unilever North America employer brand manager
Rachel Kennedy, The Container Store recruiting manager
Graeme Johnson, BT global head of employer brand and talent management
Conferences let you learn more about some of the most important work that you can do but in a much more relaxed environment. You'll meet new industry peers, learn about new HR strategies and technologies, and come away energized, inspired and ready to put everything you learned into action. That's what conferences are best at.
Only one of these conferences has a rapidly approaching registration date. If you plan to go virtual, register ASAP. For everyone else, the sooner you register the better rate you'll get.
Human resources and recruiting industries are growing and changing quickly. Conference attendance is one way to keep up with industry peers. Another is to contact us and we'll share some of the workload.