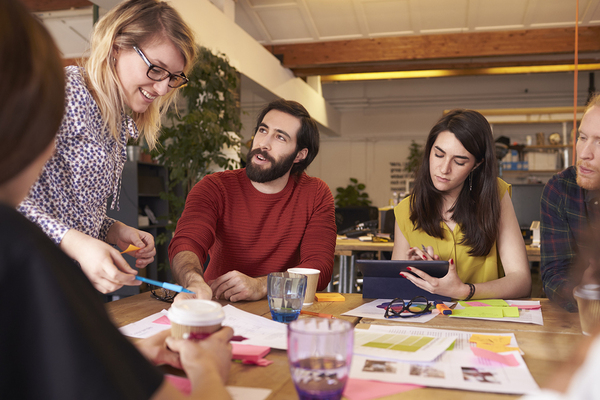 The lack of an in-house design team shouldn't put the brakes on any project that you've got in your sights. But without the staff, the next question is a bit trickier. Should you outsource design and leave it in their hands? Or is it smarter to hire a contractor?
Both options have pros and cons but one of them is a better fit for your business. Here's what you can expect, depending on which direction you decide to take.
Outsourcing is a Practical Solution That Conserves Resources
Outsourcing solutions have several high-level advantages. With the right partner, you get a high quality of work with fewer oversight issues to manage more affordably than with an employee or many contract workers. The project is placed in the hands of the partner, who later delivers as promised. That's a simplified view of how it works, but it touches on two important reasons why outsourcing is so popular.
When you outsource design works, you open your business up to a wealth of talent that might be anywhere in the world. Costs may be lower than for hiring a contractor, especially if the quality you need is only available at a premium with contract workers. Outsourced design may bring fresh, new ideas to the table, as well.
With the pros come a few cons to think about. Here are a few of the most common concerns businesses have about trusting another company with design works.
The potential for security issues
Lack of hands-on work quality oversight (which could also be a pro)
No or limited screening for workers
Putting your reputation in the hands of someone else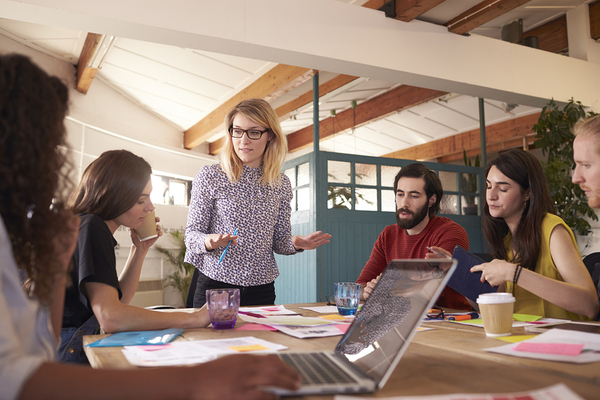 A Contractor May Hit the Ground Running and Feel Like an Employee
Contract workers may feel like a bigger part of the team from the first day. Instead of handing your project off into someone else's house, a contractor works directly for you. Even if they work off-site, they feel more like an employee than a third party.
In that way, a contractor can feel like an extension of the company family. They can work with you, which gives you more control over the finished product. There are fewer concerns about security, as you can screen contractors the way you would employees, and they can get input from your team along the way.
The downsides of a contractor deal more with cost, administrative work, and convenience. Here are a few potential problems to think about:
Contractors may come with a higher compensation rate than outsourced workers
If you're short on space, a contract designer working off-site may feel about the same as outsourcing
More supervision than with outsourcing (which might also be a pro)
Lack of availability for future projects if the contractor is busy
Possible audit concerns, which NOLO says can happen if a contractor role too closely resembles an employee
Both outsourcing and contract workers can offer the quality of work you need with the level of involvement that you want at a cost that's affordable. Some outsourced models give you more control and some contract workers give you less. The important thing is to do your homework and don't rely on a preconceived notion about what outsourcing or contract workers bring to the table.
If design quality is important and so are costs, outsourcing could be the best option. Working with the right company, all of your fears, such as security, screening and work quality, could be put to rest. Ready to learn more? Contact us today and let's talk about what we can deliver.